Deb
: Got your attention, didn't I?
Yes, it is true what you heard, I have won that battle. And I didn't win it with creams, machines, or plastic surgery. I have been looking for five years to find a way to conquer this bodily bubble wrap. It's too bad it's not like the shipping bubble wrap, although if it were I would never leave the house, all day pop pop popping.
So it's with a teensy bit of smug satisfaction that I share my epiphany with you.
It all started in Italy four summers ago. It was a steamy day and husband, boy, and I sat at an outdoor cafe. My lovely summer blouse measured specifically partway down my arms and my shorts, partway down my legs, conspiring with me to keep bubbles at bay.
Shifting weight from time to time to prevent the sun from casting shadows on any offending area, I suddenly looked up. Coming towards us was a sexy early 50's Italian woman dressed in an outfit that can only be described as so beautiful, so chic, so perfect, that she doesn't care if you like it or not. In fact, it's probably better if you don't. There she was, just owning the street with each cobblestone click. And then I saw it. Her arms were covered in cellulite. She was bubbling over.
I said to my husband, "Why do I think my cellulite looks so horrific and yet she has it and still looks so hot?" My husband said that I was an idiot, which is his sweet and sarcastic way of saying that he loves the way I look, bless him. So I vowed then and there that I would never ever ever cover myself up! That I too would own it.
And four years from that moment ... I was transformed.
You see, I woooooooooouuuuuuuuuullllllllllllddddddddd have done it sooner and I tried. I mean, philosophically I was behind it one hundred. But as a public practice I couldn't make a full commitment. And every time I would get ready to bare arms, I would catch a glimpse in my full length mirror as the sun was softly setting ... aaaaaaaaaaaaand-no.
And yet this summer, I am just feeling so summery and so free, I brazenly donned a bathing suit in front of friends who had never seen my dimpled goodness lo these past years. And as it turns out, no one sneered, shunned or scorned, even though in certain light my upper left thigh looks like Shirley Temple eating mashed potatoes. I'm sure they noticed and yet they did not shun, not even a little. Mind you, given the number of middle-aged friends we have, it is remotely possible they actually didn't see it.
Whatever the case, this has been an almost five-year battle for me, one I was too vain to be sensible about. And now I'm outed and free to play in the sun with the other kids.
I mean let's face it, ten years from now with aging's new charms and surprises and looking back on this 57-year-old Deb, I will be awestruck by my crazy-ass hotness.
So I figure I might as well just think it now. Too humid for insecurity.
PS And if you think you're getting a picture with this one, think again. I'm not insane. But in the meantime, enjoy this lovely picture of a cloud.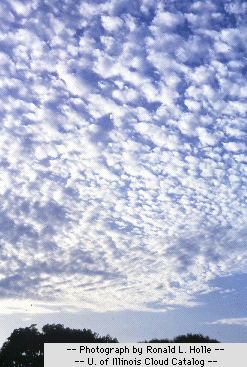 Barbara

: Hey, my Yoda Master and my birthday near-twin, I'm having a similar sort of summer as you! Haven't worn shorts and even skirts the last few summers (not just cellulite woes, but those new, shocking eruptions of extra meat where once was lean). But this hot and hazy summer has been all strapless this and swishy that. I feel AWESOME! Sidelong comments be damned. And, thanks to our lovely readers here and their encouragement, I'm getting so much better about not giving a shit about that shit anyway.
On another note, maybe when it comes to the body-confidence arena our hot-climate sisters have it over us cold-livin' gals because too much coverage in warm weather is uncomfortable at best and suffocating at worst. Let's face it, when you're hot, you're hooooot.