Deb
: I confess that my computer helps me with spelling and I also confess that sometimes I spell so badly, my computer doesn't even recognize the word and has no options for me. At least these humiliating moments are between me and my Mac––and Mac keeps my hillbilly spelling in the vault.
But grammar-wise, I have a bee in my bonnet (2 N's and 1 E): When did the word "anyway" become "anywayS"? When did the plural-ing of the innocent "anyway" become widely acceptable? Even my lawyer now says "So, anywayS...." ARRRRRGGGGGHHHHH! WHY DOES THIS AFFECT ME LIKE A FORK SCRAPING A DISH???
Why are we accepting this laying/lying/? down? You may be one of many people out there who would respond with "Well, I could care less"! And if you do, why the hell are you saying "I could care less"? It's "I COULDN'T care less" for the love of God! "I COULD care less means you actually DO CARE because you have stated that you COULD in fact care less! If you "couldn't care less" it means you really, really DON'T care. Let's solve the world's problems by starting with grammar.
By the way, I spelled "grammar" with an "e,r" fi
rst. But Mac––bless him––set me
straight.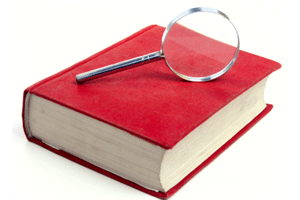 Barbara
: "Anyways." Shudder for me too. (Although I do love using it through a character's voice in my writing!) Apropos of language, you know what word I love that I never knew was an actual word till recently? "Whatnot." How cute is that word? "Whatnot." I'm just gonna keep saying it now: Whatnot, whatnot, whatnot …
Deb
: Speaking of grammar and whatnot, why do we call lots of email "emails"? We do not refer to snail-mail as "mails": "Got lots of mails today." But we say "emails". Bugs me. Can we stop it?
Barbara
: Argh! I have caught myself not once but many times using "emails"––even after your very sensible plea. Even tried mid-sentence to change it to "email", but then felt all wonky and slipped the "s" on at the end!!! I've been infected! Does this mean I have to start calling the stuff in my mailbox "mails"?
Oh, and if you like grammar, check out this site:
Grammar Girl.